January 2019: Overhaul of the Centre for Minerals and Environmental Research (CMER) website to make it mobile friendly.
December 2018: The latest Connections Newsletter for the Independent Research Association of New Zealand is out now. News includes the Malaghan Institute's ground-breaking CAR T-cell therapy programme to treat cancer and their plan to run clinical trials in 2019.
December 2018: CSST forms new partnerships with NASA, CSIRO and Airbus - Among the flurry of activity by the Centre for Space Science Technology in the past couple of months, the Regional Research Institute has developed several significant partnerships, including with NASA, Australia's CSIRO, and Airbus Defence and Space.
November 2018: The latest Building Better Newsletter for the Building Better Homes, Towns and Cities National Science Challenge is out now. Read the latest research on how to improve our built environments.
November 2018: Editing and layout of Dr Judy Lawrence's Climate Change: The Cascade Effect report for the Deep South National Science Challenge.
October 2018: Ongoing design, maintainance, and content creation for the Building Better Homes, Towns and Cities National Science Challenge website.
September 2018: WSP Opus – paving the way for better roads - WSP Opus have several exciting projects on the go, everything from developing roading materials using waste streams such as tyre rubber and plastics with bitumen, modifying chip seals and other road surfaces with non-bituminous materials that are less prone to water damage, to creating roads that will last for 40 years before needing replacing.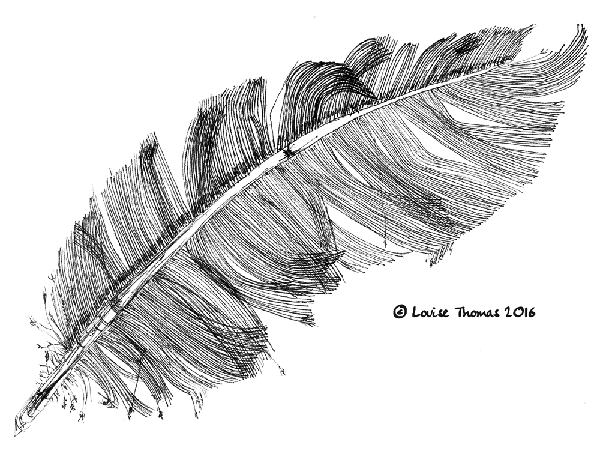 Who is Louise Thomas?
Louise Thomas is a writer who draws. She writes about pretty much anything, but specialises in science issues, winning awards for her science reporting. She also enjoys photography (mostly nature), graphic design, and drawing (usually something small - like epidermal cells, but also birds and plants). She is also a keen gardener and needlepoint enthusiast, using wool as a medium for pointillism.
Louise contracts for many organisations within the science community — contributing to social media, newsletters, annual reports, research reports and press releases. These include the Independent Research Association of New Zealand (IRANZ) and the NZ Government's National Science Challenges - particularly the Building Better Homes, Towns and Cities National Science Challenge.
Louise was a regular writer for the Science Learning Hub and the Biotech Learning Hub, and has authored many Royal Society of New Zealand Alpha and Gamma publications for secondary school science programmes.
She also enjoys writing for young children — two children's science stories originally published in New Zealand have been published in the United States and Canada.
Louise developed a science communication course, which was launched in 2007, for the Open Polytechnic of New Zealand.
She has a B.Sc in Earth Sciences from Massey University and a postgraduate certificate in Environmental Management from Victoria University of Wellington. Before becoming a freelance science writer, Louise worked in mineral observing, soil mapping, and seismic surveying fields. She has written and edited for various organisations, including three and a half years as the communications adviser and Web master for the Ministry of Research, Science and Technology (Now morphed and merged into MBIE).
Facebook Feed